London: Aussie batsman Usman Khawaja has been caught on camera giving his teammate an 'extreme bum-grab' during the Australian national anthem.
Australia were at the Wellington Cake Tin ahead of their one day International with New Zealand.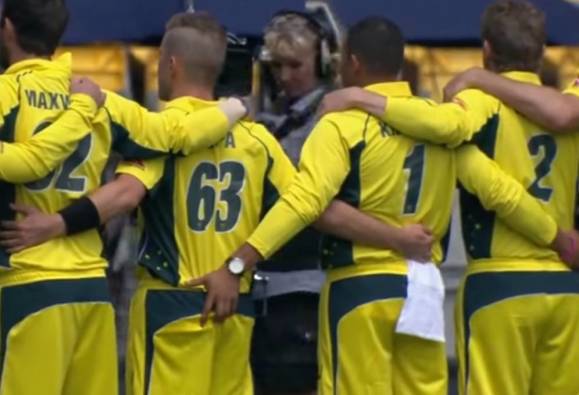 While the rest of the team stood arm-in-arm to sing Advance Australia Fair, Khawaja was filmed repeatedly stroking the bottom of teammate, Adam Zampa.
The video, seemingly captured by a fan sitting behind the Australian team before Saturday's one-day International with New Zealand in Wellington, has spread viral on Facebook and been viewed more than 212,000 times.
Zampa was making his debut for the green and gold and the loving caressing from his fellow Aussie seemed to have the desired effect as the leg-spinner went on the take 2/57.
Khawaja, who was recalled for the match after being left out for the opening game in the series, scored a half-century in Australia's four-wicket over the Black Caps.
When asked on Twitter about the incident, Khawaja replied: "Oh boy. Didn't realise there were cameras filming from behind." "It was all consensual. Just having a joke with the debutant," he added.