From admittance of clinical depression to empowerment of women – Deepika Padukone's year has surely been an eventful one.Deepika Padukone, the blockbuster queen has maximum number of 100-crore films in her kitty. Apart from being a box-office miracle, Deepika Padukone slayed 2015 royally with her promotional appearances, award shows, endorsements and almost EVERYTHING.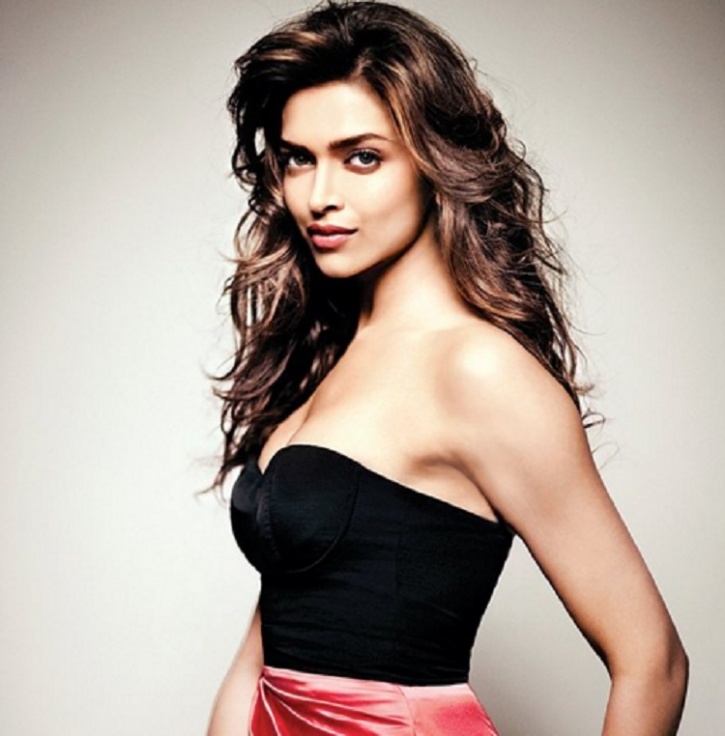 Everything this Lady Midas touched turned into gold this year. All the three films that she did in 2015 won her critical acclaims and audience had nothing negative at all to say about Padukone.
My Choice Video:
When this lady boldly spoke of her choices in the My Choice Video, directed by Homi Adjania as a part of Vogue's campaign on women empowerment, it went viral on the Internet with 18 million views on YouTube. The 29 year old, through this powerful video, voiced for a change in the mentality of men towards women and asked them not to the judge their profession, lifestyle and clothing choices. Though Twitter was divided in two camps for this video, her message really made the many women, who live secondary lives, realise their strength.
The independent Piku:
With her role in the super hit movie Piku, she showed that independent women, can also have a life and do not need a partner. Piku not only taught us to take care of our parents, amidst our busy schedules, but also proved that neither singlehood nor our parents, are burdens. And not to forget, her and Amitabh's portrayal of the father-daughter relation in the movie, brought many girls closer to their fathers.
Her Clothing line- All About You from Deepika:
With the launch of her clothing line, "All About You – From Deepika Padukone", in collaboration with Myntra, she gave a piece of her lifestyle to her many followers who adore her sense of style – her clothing line. We hope, like her earrings from Goliyo ki Rasleela, her clothing line also sway the market.
First female actor to declare her depression publicly:
In a country where, mental illness and mentally ill, are not accepted by the society, Deepika Padukone went aboard by publicly accepting her depression, becoming the only actress to ever do so. With an aim to help others, she spoke openly of her disease and her struggle in an exclusive chat with NDTV's Barkha Dutt. Just like her aim, "If I can impact one life in this entire process of speaking up and letting people know that it's something I have been through and something that I could deal with because I had a fantastic support system," she has really given a voice for the many such who are at the receiving end of the society due to their mental illness that one is never alone.
Her foundation against depression:
Being through depression and experiencing the agony herself, Deepika started a non-profit organisation, 'The Live Love Laugh'. Through this foundation, she and her team wants to help those suffering from depression, but also aims at creating awareness of mental illness and reducing the stigma associated with it. For those abandoned by the society due to their mental illness, her NGO is indeed a ray of hope and support.
Tara in Tamasha:
Portraying the role of Tara in Tamasha, she earned another accolade of her career. She not only taught us the real meaning of selfless love, but also won an ocean of appreciation from both her fans and the film industry. The success of Tamasha proved that this lady has a long way to go.
Lucky Charm for Ranbir:
With Roy, Bombay Velvet and Besharam bombing at the box office, Ranbir's career was on the verge of sinking. But, like her role in the film Tamasha, she turned out to be Ranbir's saviour, giving his career the much needed boost. Apart from the success of the movie and her sizzling chemistry with Ranbir, a phone call from Neetu Singh added to the plate.
A Hollywood Flick with Vin Diesel:
Now that picture of hers on Twitter with Hollywood star Vin Diesel and XXX franchise logo behind, fuelled speculations of the actor working in Xander Cage Returns as the leading lady. The news was confirmed by her Piku co-star Irrfan Khan, who congratulated her on Twitter. Now time will tell how she manages to charm Hollywood with her acting.
Forbes 2015 Celebrity List:
Earning a whooping Rs 59 crore, owing to her successful films, Deepika is the only female in the top 10 people of the 2015 Forbes list of top-earning celebrities.
Bajirao Mastani:
And towards the end of the year, she stole hearts again by portraying the elegant persona of Mastani in Bajirao Mastani. Overpowering Ranveer and Priyanka in the film, with her acting mettle, Deepika showed us an elegant end to the year.
With so many achievements this year, 2015 was indeed Deepika's year and we hope more from and for her in the year to come.