Guwahati: Assam Chief Minister Tarun Gogoi has declared yesterday's BJP protests in the state as "unparalleled in history" and more egregious than the acts of violence committed by terror group ULFA (United Liberation Front of Asom).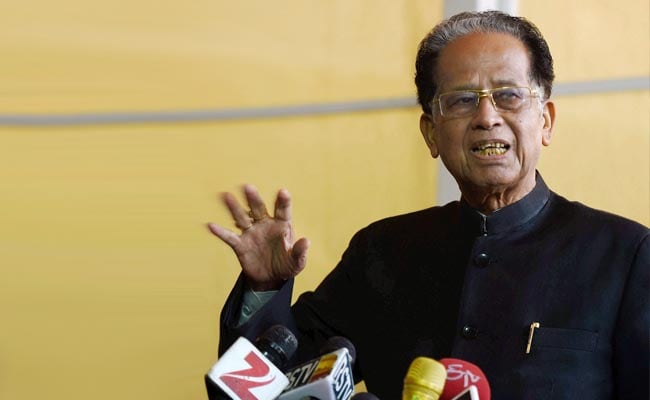 BJP leaders, on the other hand, claim that 50 people were arrested for the demonstrations which demanded action against a Congress leader for his deeply offensive remarks made against Union Minister Smriti Irani.
BJP's National General Secretary Ram Madhav tweeted:
Gogoi govt highhanded n arrogant action in Assam. 50 BJP leaders arrested for protesting insults to Smriti Irani by a senior Cong leader
Describing the BJP's protests as "pre-planned", Mr Gogoi, who is serving his third consecutive term, said opposition workers broke the gates to enter the Congress office in Guwahati "This type of terror tactic will not pay any dividend, we know how to fight back," the Chief Minister told reporters.
A day before Ms Irani visited Assam on Monday, Congress leader Nolamoni Sendeka made a derogatory remark against her. The minister held a public rally in Nalbari and drew a large audience.
Mr Sendeka is a former minister and is currently a state legislator.
The Assam Pradesh Congress Committee (APCC) had distanced itself from Mr Sendeka's insulting statement, saying it was his personal comment and not the APCC's official view.
The politician later withdrew his comment.
Hundreds of BJP workers surrounded Mr Sendeka's residence in Guwahati over the comment on Monday.
Many organizations also burnt Mr Deka's effigies.
Seeking a public apology from Mr Sendeka, the BJP workers are demanding that the Congress expel him.
"We are going to stage the protest here (outside the residence of Mr Deka) till 3 pm today. If the Congress does not take any action against him, we are going to file a criminal case against the former minister," said BJP leader Vijay Gupta.
"The Congress must prove that they respect the women of the country and we are not going to tolerate this kind of nuisance against any woman," he added.