A controversial cartoon published in an Australian newspaper on Monday has been condemned as "racist" towards Indians.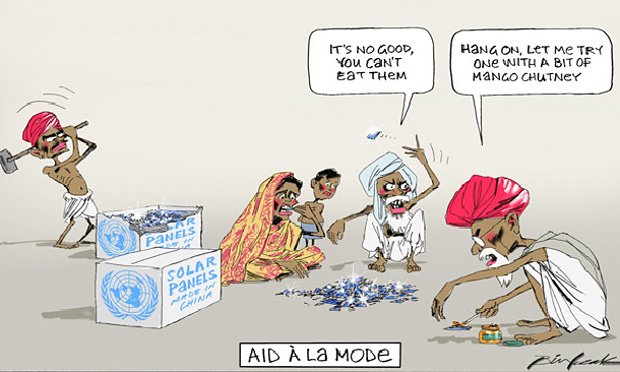 The cartoon depicts starving Indians chopping and eating solar panels sent in an attempt to control carbon emissions. The cartoon drawn by cartoonist Bill Leak was his response to the climate deal reached at the COP21 climate change summit on Saturday in Paris. India is the fourth-largest greenhouse emitter in the world.
Bill leak's cartoon published in The Australian:
PMSL Lefties are calling cartoonist Bill Leak a racist for this anti-climate-change cartoon. @OMGTheMess
"This cartoon is unequivocally racist and draws on very base stereotypes of third world, underdeveloped people who don't know what to do with technology," Amanda Wise associate professor of sociology at Macquarie University told Guardian Australia. Adding, India has some of the most sophisticated "high-tech industries" on the globe and that the cartoon's message is developing countries need food not technology to do with climate change.
Professor Yin Paradies,Deakin University also believed the cartoon's message was blatantly racist. Paradies told Guardian Australia the message Leak is sending is that India is not smart enough to handle renewable energy and suggests that "developing nations are stupid".
According to the Gaurdian, the editor of the Australian, Clive Mathieson, confirmed he edited Monday's paper but decline to give a response to the backlash.
The cartoon has sparked widespread outrage in India. Shoma Chaudhury, editor of Catch News told the Catch News told the Gaurdian, "this only proved the provincial ignorance of both the journalist, cartoonist and publication." Adding that the farmers in Leak's drawing could teach him about solar panels. Leak has yet to make a statement regarding criticism of the controversial cartoon.
Many took Twitter to condemn his cartoon: