NEW DELHI: As security establishment grapples with the possible scenario of ISIS posing a potent threat to India, former union home secretary G K Pillai has suggested bringing focus on key factors of radicalisation – alienation of youth, unemployment, fear and grievances and tackle them with a strong 'redressal mechanism' at the ground level.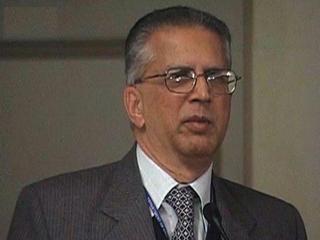 Delivering a key note address at 3rd Annual Internal Security National Seminar on 'Radicalisation: A Growing Security Challenge for India' organised by the Institute for Defence Studies & Analyses (IDSA), Pillai called to reach out to the communities and exhort them to work within themselves to work out anti-radical strategies.
The seminar viewed the recent attempts of mass mobilisation on ideological lines to create social polarisation as a dangerous trend that is being abetted by growing instances of religious intolerance and provocations and aided by diatribes aired on electronic and social websites.
This is giving rise to charge up atmosphere of insecurity and alienation that breeds radicalisation which is the first step extremism.
"Traditional family structures and communities can play a crucial role in countering radicalisation in India… Our family and community structures prevent people from switching to extreme ideologies," asserted Pillai.
Defining radicalisation, Pillai said that it is a process of changing people's perception to the extreme extent, where it may manifest itself in violence and curbing the freedom of expression of others and advocated a 'strong state and rule of law' as the two key elements of the Indian counter-radicalisation strategy.
Cautioning about the sudden increase in instances of religious bigotry, irrationality and a concerted effort to homogenise the society, especially by the majority community, noted sociologist Professor T K Oommen, said, they are a sure way to instill radicalisation.
How people at responsible positions can proudly state that Ganesha was an example of plastic surgery and we had Pushpak Viman? Such statements devoid of scientific temper are dangerous and a sure way to instil radicalisation, Prof Oommen said.
"If there is consensus on the idea of India then there can be consensus of defeating radicalisation," he said.
Describing Islamic radicalisation as an import of Pakistan's doctrine to bleed India with the help of ISI, Lt. Gen Hasnain called for the need to constitute a national perception management board headed by academicians to understand radicalisation and suggest ways to counter it.