Counting of votes in the high-stakes close-to-call Bihar assembly elections, billed as a hot battle between Prime MinisterNarendra Modi and Chief Minister Nitish Kumar began on Sunday morning.
The counting for the 243 seats of the assembly begin at 8 am and the verdict for a majority of seats is expected by the early afternoon.
Most of the exit polls have predicted a close contest between the BJP-led NDA and the grand alliance of JD(U)-RJD- Congress with a slight edge to the Chief Minister Nitish Kumar-led grouping.
While Kumar is not in the fray, among the prominent faces in the battle are mahadalit leader Jitan Ram Manjhi, who has fought from two seats, and two sons of RJD chief Lalu Prasad have also made their electoral debut.
09:31 AM
Mahagathbandan is leading according to latest Election Commission data. Mahagathbandhan leading in 101, NDA 70, Other 10
09:28 AM
Jitan Ram Manjhi trailing in Makhdumpur seat by 278 votes after first round of counting.
09:23 AM
#BiharResults I Live Images from A.N College, where counting is in progress. (Courtesy: iamin.in)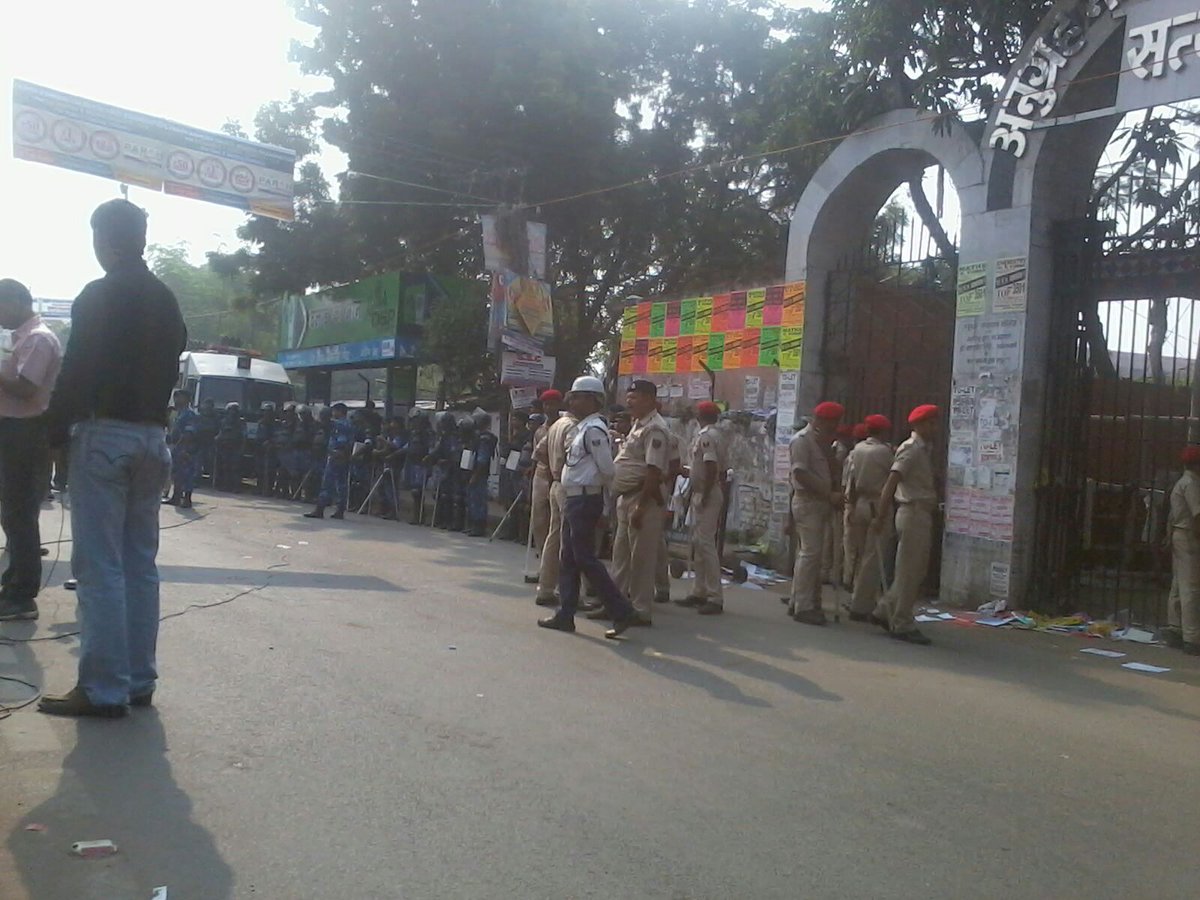 09:16 AM
We will surely win with very conclusive majority. People of Bihar need change: Ravi Shankar Prasad
09:11 AM
Trends indicate we are winning, number of factors behind our good showing: Ram Madhav, BJP
09:07 AM
09:04 AM
08:59 AM
Ram Vilas Paswan's nephew Prine Raj of LJP trailing in Kalyanpur
08:59 AM
BJP will form the government. The way people have voted for the development, I congratulate them. Credit for this will go to Modi ji & Amit Shah ji's leadership: Kailash Vijayvargiya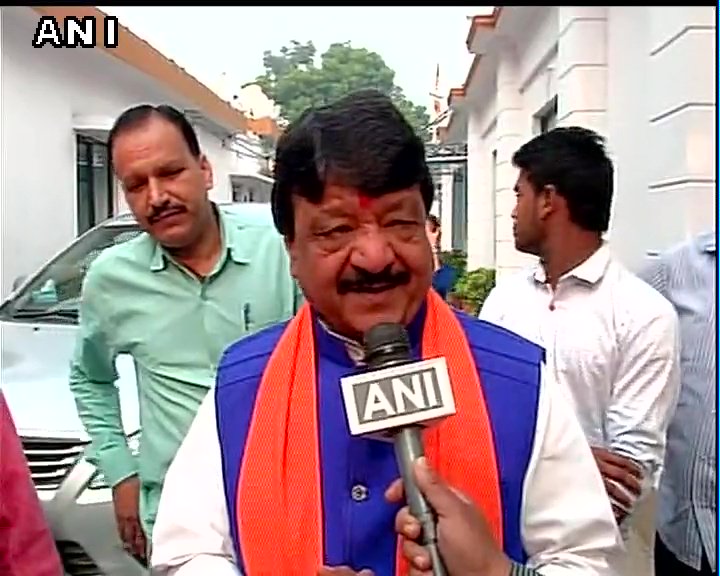 08:53 AM
Bihar Minister Shyam Rajak leading from Phulwari Sharif, BJP's Nand Kishore Yadav leading from Patna Sahib.
08:53 AM
Latest trends: BJP leading in 63 seats, JD(U) in 34 seats.
08:36 AM
08:33 AM
Ramai Ram of JDU trailing from Bochahan
08:30 AM
#Bihar early leads now : BJP + ahead in 43 seats, Mahagathbandhan in 23
08:28 AM
* RJD Chief Lalu Yadav's son Tejashwi Yadav leading from Raghopur seat in early trends.
08:27 AM
Prem Kumar of BJP leading in Gaya Town
08:26 AM
Supporters bring sweets to Lalu Prasad Yadav's residence in Patna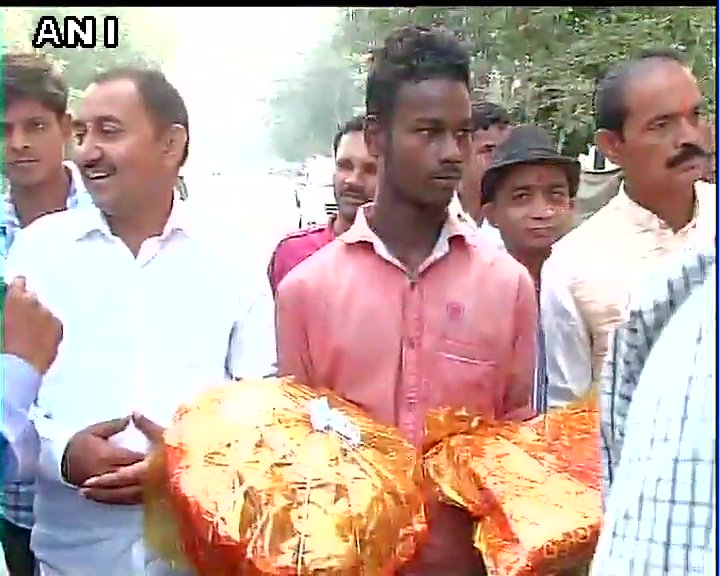 08:22 AM
08:16 AM
Shakuni Chowdhury leading from Tarapur | Brother of Ram Vilas Paswan Pashupathi Paras leading.
08:11 AM
Early trends shows BJP ahead in three constituencies.
08:05 AM
Counting of votes for Bihar Assembly elections begin.
07:49 AM
Big day, fight between two 'D's today – 'Development' & 'Desperation' for existence. I am sure for the benefit of Bihar, benefit of the nation, development would be victorious because Bihar has to march ahead : Sambit Patra
07:44 AM
* Surprised that Lalu ji only said 190 seats and not 210 or more. In reality Mahagatbandhan has failed: Jitan Ram Manjhi
* I have no wish as such but if a situation arises where I am asked to be the CM, then I will accept it and not back off: Jitan Ram Manjhi
07:41 AM
Lalu ji has played a key role in Bihar politics, good or bad that is debatable: Chirag Paswan, LJP
07:17 AM
06:58 AM
Good morning, we are winning: RJD's Lalu Prasad Yadav before counting begins for #BiharElections
06:57 AM
A win for the saffron alliance will help BJP shake off the opposition attack on it over the "climate of intolerance" and embolden it to push its agenda ahead of the Winter Session of Parliament.
06:57 AM
A loss for BJP will reinvigorate the opposition ranks and help Kumar acquire a key role in national politics after he suffered a big setback in the Lok Sabha polls.
06:56 AM
Counting of votes in the high-stakes close-to-call Bihar assembly elections will began at 8:00 am