The Sahitya Akademi has decided to convene a special emergency meeting of its executive board on October 23, bringing it forward from its scheduled date in December. There seems to have been an overnight rethink on the issue as, until Sunday evening when dna spoke to Sahitya Akademi president Vishwanath Prasad Tiwari, he had ruled out the possibility of pushing it ahead. Clearly, the resignation of several of its members and the returning of awards have been building pressure on the Akademi.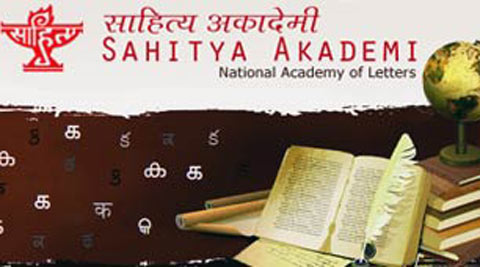 Since September, when Hindi litterateur Uday Prakash became the first to return his Sahitya Akademi award in protest over the murder of eminent Kannada writer MM Kalburgi and the police's lax investigation into it, followed by that of Nayantara Sahgal and Ashok Vajpeyi earlier this month, writers from all across the country have signalled their anger at what many have described as the 'shrinking space for cultural freedom' in the country today and the silence of the Sahitya Akademi, an 'autonomous' body that promotes literature and Indian languages, by resigning and returning awards in droves.
On Sunday, nine writers led by Gujarat-based writer GN Devy returned their awards, on Monday, there have been six more award returns by writers, among them Kashmiri writer Ghulam Nabi Khayal, Hindi poets Rajesh Joshi and Mangalesh Dabral, Kannada litterateur DN Srinath and winner of the Yuva Puraskar winner Aman Sethi. Kannada Dalit poet Aravind Malagatti also resigned from his membership of the Akademi's general council.
Speaking to dna, Akademi secretary K Srinivasarao, however, said that he had only got four letters of resignation or to inform of awards being returned. "We have received letters from Uday Prakash, Ashok Vajpeyi and emails from Aman Sethi and GN Devy. The other resignations I am hearing about in the media," he said.
In an open letter on independent journal Kafila, Sethi wrote that, "I am shocked by the Akademi's refusal to take a firm stance on the assassination of scholar, rationalist and Sahitya Akademi Award winner MM Kalburgi…and its silence in the face of attacks on writers like UR Ananthamurthy, and Perumal Murugan in the past."
Meanwhile, the writers' protest gathered steam with Salman Rushdie tweeting support for "Nayantara Sahgal and the many other writers protesting to the Sahitya Akademi. Alarming times for free expression in India," he said. It also spread to the other arts with director Govind Nihalani speaking out in the media in support of the writers, and dancer Maya Krishna Rao returning her Sangeet Natak Akademi award in solidarity.
The succession of award returns and resignations from various official committees of the Sahitya Akademi continued on Monday. Konkani writer N Shivdas announced he was returning his Akademi award in protest over the lack of action against the Sanatan Sanstha, which was allegedly involved in the killing of Kalburgi, and earlier that of Govind Pansare and Narendra Dabholkar. Also noted Kashmiri writer and poet Ghulam Nabi Khayal said he was returning his award, as "minorities in the country are feeling unsafe and threatened."
Megh Raj Mitter, a litterateur and rationalist from Punjab, returned Shiromani Lekhak, the state government's highest award for writer, while EV Ramakrishnan resigned from the English Advisory Board of the Sahitya Akademi, KS Ravikumar and CR Prasad from the Malayalam Advisory Board.
Well-known Oriya poet Rajendra Kishore Panda wrote to the Akademi president, demanding he "take a stand so that writers don't face such a fate just for expressions of their views."
It is mark of protest: Khayal
Growing intolerance in the country has claimed first casualty in Jammu and Kashmir after celebrated Kashmiri author and journalist Ghulam Nabi Khayal decided to return his Sahitya Academy award allegedly to protest the harassment of minorities and Dalits. Khayal, an author of more than 30 books in Kashmiri, Urdu and English, was awarded Sahitya Academy award in 1975 for his book in Kashmiri language 'Gasheer Minar' (the pillars of light). "That time the award consisted of Rs 5,000 cash and a copper plaque. I will return the plaque and send Rs 5,000 cheque in protest against the politics (of hate) that is being played in the country this time around," Khayal told dna. Noted author said returning of award is a mark of protest against the growing harassment of minorities particularly Muslims, Christians and Dalits.