On Monday, football legend Pele was in Kolkata. So he did the most Bengali thing feasible as he visited a Durga Puja Pandal with Sourav Ganguly in tow. The former Brazil legend, who is considered the greatest footballer of all time by many is India for a week. Pele had incidentally played a game in Kolkata in 1977 when he lined up for New York Cosmos against Mohun Bagan in an exhibition match.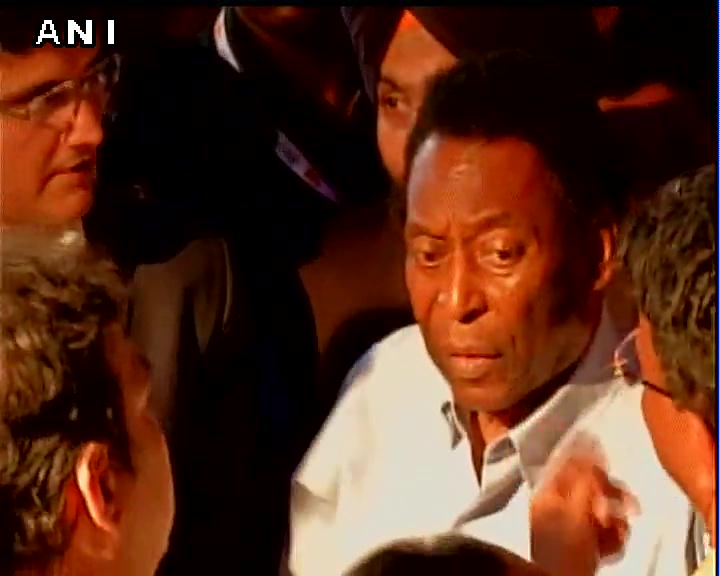 Sourav Ganguly, the former Indian cricket captain, President of the Cricket Association of Bengal and the co-owner of Atletico de Kolkata was understandably thrilled.
He said: 'He is an absolute legend, extremely happy that he has come here' He is 75 years of age so you don't expect him to show skills at this stage,' Ganguly told the media. 'Every sport needs one. He is 75-year old and he is still so popular because of his achievements. I think every sport every country needs a successful person who can take the sports to the world,' he added.
Read: Neymar can be the best footballer in the world
Football legend Pele and Sourav Ganguly at a Durga Puja Pandal in Kolkata
On Tuesday, Pele will be the guest of honour at the Indian Super League (ISL) defending champions Atletico de Kolkata's home game against Kerala Blasters. Pele won three World Cups as a player and has been named Football Player of the Century by FIFA, Athlete of the Century by the International Olympic Committee and a national treasure by Brazil's government.