New Delhi(ANI): Noted Pakistani singer Ghulam Ali cancelled his show in Mumbai following threats by Shiv Sena. This must have lead to unhappiness among his fans.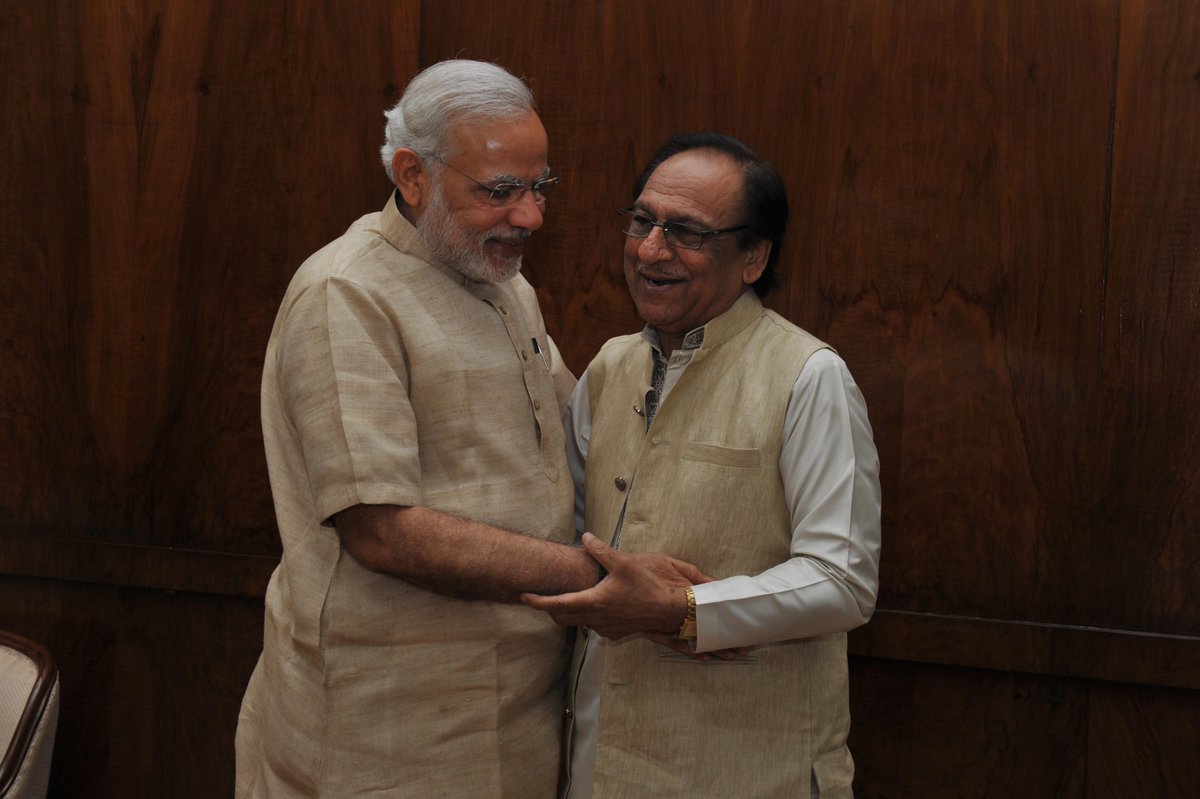 One little known fact happens to be that PM Narendra Modi too is an admirer of the well known singer. Earlier, the PM failed to catch the singer's show in Sankat Mochan temple in his constituency Varanasi. But he promptly made up for his absence by meeting Ali in Delhi, reports The Indian Express.
गुलाम अली साहब से मिलकर बहुत अच्छा लगा। काफी बातें हुईं।
After the Shiv Sena threatened to protest against Ghulam Ali's concert in Mumbai, the noted Pakistani singer has cancelled his show. Ghulam Ali will not be coming for the concert which was to be held on October 9, event organiser Randhir Roy has said. According to reports the show was cancelled after organisers met with Shiv Sena chief Uddhav Thackeray.
गुलाम अली साहब ने बताया कि वो 9 साल की उम्र से गाने लगे थे। छह दशक से भी लंबी उनकी यह साधना है।
Amidst ties between India and Pakistan hitting a deadlock, Shiv Sena which is part of the ruling NDA had now demanded for stopping all cultural ties with the neighbouring country.