Prime Minister Narendra Modi will soon address the Indian diaspora at a mammoth reception in San Jose's SAP Centre.
Over 1200 volunteers are engaged in making preparations for the event for which a record 18,500 tickets have been distributed, Khande Rao Kand said
 Organisers claim that the security processes put in place are tighter than an airport. SAP Center is one of the largest indoor stadium in the Silicon Valley, known as the tech hub of the world.
Just like the Madison Square Garden, the center stage would be a rotating one from where Modi will be speaking.
"It is going to be a life time memorable event for the Indian-Americans of the area," Convener of Indo-American Community of West Coast Khande Rao Kand said.
07:26 AM
The Democracy Connect. PM Narendra Modi meets elected lawmakers from California and elsewhere before his address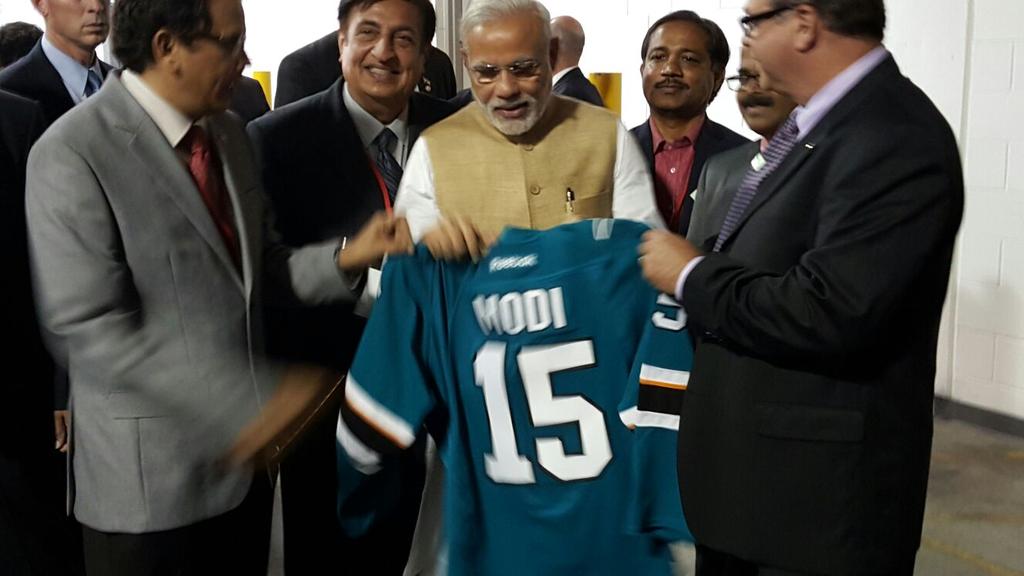 07:25 AM
A Madison Square Garden moment for Silicon Valley. The SAP Center is jampacked as PM Modi arrive.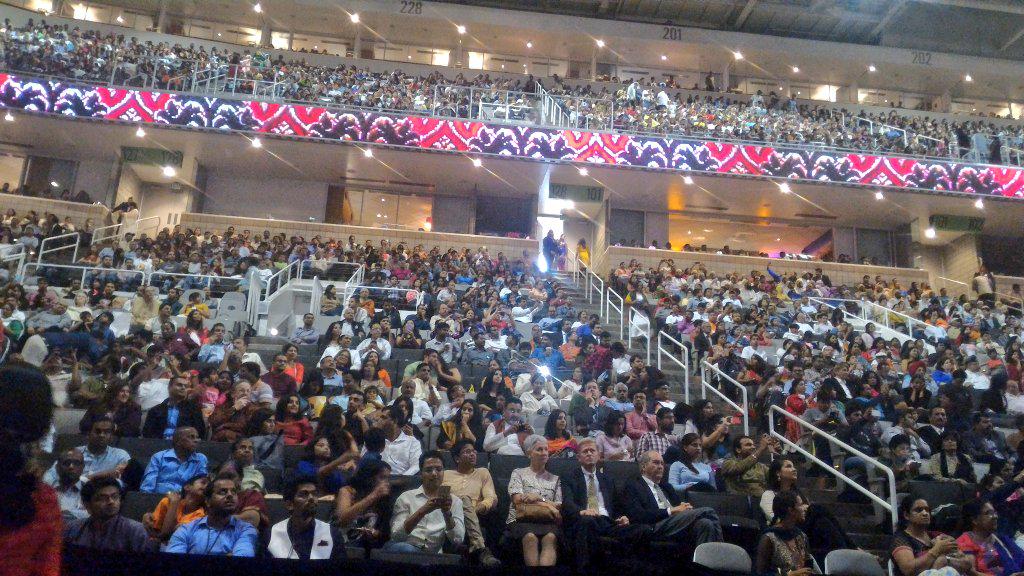 07:24 AM
PM Narendra Modi arrives at SAP Centre in San Jose (California), will address Indian community shortly.