NAGAON, ASSAM: 20 Sep,    Fifty-year-old Farukh Ahmed, a former student leader of the minority students' union, had given up politics a decade ago. But a recent order of the Union Home Ministry has prompted him to come out of political retirement.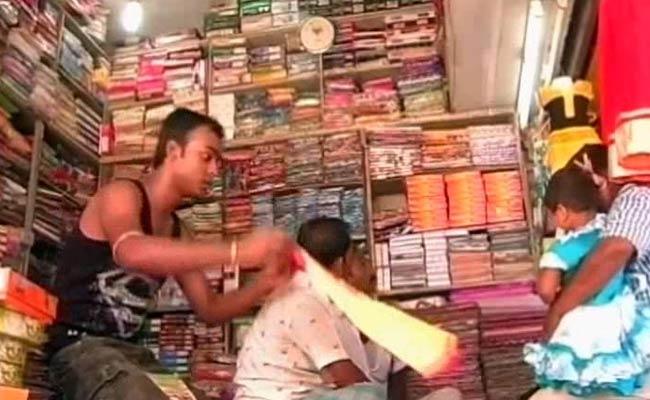 Nearly three weeks ago, on September 7, an order of the union government said Bangladeshi Hindus or other religious minorities in Bangladesh and Pakistan who came into India seeking refuge before December 31 last year will get legal rights to stay.
This, Mr Ahmed argues, is against the agreement – popularly called as Assam Accord – that students leaders had signed in 1985 with the Rajiv Gandhi Government.
"Anyone who had come into the state after March 24, 1971, should be considered a foreigner. It does not matter whether they are Muslims or Hindus," Mr Ahmed asserts.
As we speak to Mr Ahmed, close to the local mosque of Juria, a Muslim majority village in Nagaon -about 120 kilometers from Guwahati – the television camera draws in more people.
With most people nodding their heads, Mr Ahmed seems to be echoing the sentiments of the majority of the people who have gathered here.
Juria is a Muslim majority village but has a substantial population of Hindus, mainly Bengali Hindus who had come in from East Bengal or present day Bangladesh at the time of Partition.
What do they think of the Centre's move? We speak to Saurav Debnath, a 20-year-old college student, who is helping out his father at his garment store. "I don't think Assam alone should take the burden. All other states of India should also shoulder responsibility. Why only Assam?" asks Mr Debnath as he takes a quick break between showing baby suits for a couple at his father's shop
Mr Debnath's concern is shared by the local Congress lawmaker, Gaurav Gogoi, whose father is the Chief Minister of the state.
"While we welcome the humanitarian assistance, essential Assamese cultural identity shouldn't be compromised," says Mr Gogoi adding, "Any such step should be taken in consultation with the state government."
The principal Opposition in the state – AIUDF founded by perfume king Badruddin Ajmal – alleges that the Centre's move is aimed at Bengali Hindus votes who decide the fate of 15 seats in the Barak valley.
"First, they released the religion-based census report. By this report, they are showing that nine districts are going to be Muslim majority. And nearly 40 seats will be dominated by Muslim. By that declaration all the non-Muslims are getting afraid of Muslim growth… They want polarisation of votes," says Aminul Islam, a senior functionary of the AIUDF.
The BJP rubbishes this charge. "If he is quoting a figure from census, then that's a fact. If I highlight a fact, if I highly a reality, am I doing politics? The hard reality of Assam is that it has been demographically submerged by economic migrants from Bangladesh," asserts Siddhartha Nath Bhattacharjya, the BJP chief in the state.
http://www.ndtv.com/video/player/news/modi-government-s-decision-rekindles-foreigner-debate-in-assam/383599
The foreigner debate that shaped Assam's politics since late 70s is being rekindled ahead of next year's elections.