The BSE Sensex and Nifty gained on Friday but ended off their day's highs. The Sensex rose as much as 507 points at its day's high, driven by a relief rally after the US Federal Reserve kept its rates unchanged. A rally in rupee and the possibility of a rate cut from the Reserve Bank of India also helped to boost sentiment. But markets pared gains in late session on weakness in European stocks. The Sensex ended 254 points higher at 26,218. The Nifty settled at 7,981, up 82 points, after rising to 8,055 at day's high.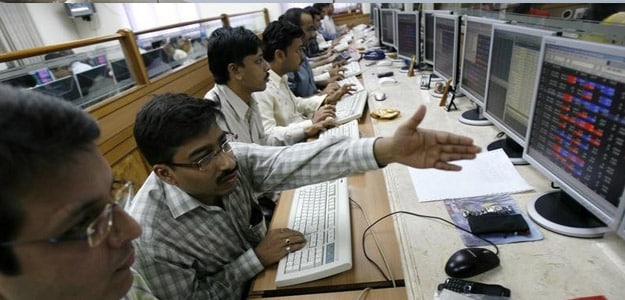 Here's your 10-point cheat-sheet on the market rally:
1) Stock market gains were led by rate sensitive stocks, with the sub-index of banking stocks (Bank Nifty) leading sectoral indices with 2.6 per cent surge. Stocks of another interest rate sensitive sector – real estate – also saw strong buying interest.
2) Traders attributed the solid gains in stock markets to hopes of a repo rate cut on September 29, when the Reserve Bank meets to review its monetary policy.
3) Market analyst Ambraeesh Baliga said a 25-basis point rate cut is already factored in; the RBI could surprise with a 50-basis point cut, he added.
4) Hopes of a rate cut were bolstered by the Federal Reserve's overnight decision to kept interest rates unchanged in the US.
5) A rate hike in the US could have added to the selling momentum by foreign investors, sparking turmoil in Indian stock and currency markets, analysts say.
6) Traders will be closely eyeing how foreign funds react to Fed's decision. FIIs have sold a record Rs 16,877 crore (net) worth of domestic stocks in August, leading to the recent selloff in Indian markets. On top of that, they sold nearly Rs 7,000 crore so far this month.
7) The rupee rallied to a three-week high of 65.72 per dollar at its day's high, boosted by higher equities. Weakness of the dollar against other global currencies also spurred the rally in rupee.
8) Despite today's rally in the rupee, analysts don't see significant near-term upside to the rupee. The Fed has not ruled out a rate later this year and the concerns about emerging countries could keep the rupee gains capped, they say.
9) Similarly for stocks, many market analysts are cautious about their near-term outlook. The upcoming earnings season, Bihar assembly elections and action on reforms front will be closely tracked for further cues, traders said.
10) Most Asian shares rose modestly today but Japan's Nikkei fell nearly 2 per cent. Major European markets were down 1-2 per cent